Jazz à Ramatuelle
March 29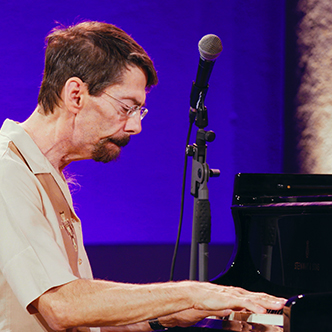 Fred Hersch Trio
March 29, 21:00
At the age of 63, Fred Hersch is unquestionably one of today's key figures in jazz piano. His music touches upon millions of nuances, contains a keen sense of harmony, and displays an intrinsic knowledge of the standard repertoire. What else made him the teacher of Brad Mehldau and sideman of Stan Getz, Joe Henderson and Art Farmer? Since his recovery from a long coma in 2008, Fred Hersch has experienced a spectacular artistic renaissance. With numerous albums as composer as well as interpreter, he has managed to establish himself as a role model of jazz piano. Supported by John Hebert (double bass) and Eric McPherson (drums), Fred Hersch showcases his unparalleled technique and sensitivity at Jazz à Ramatuelle 2018.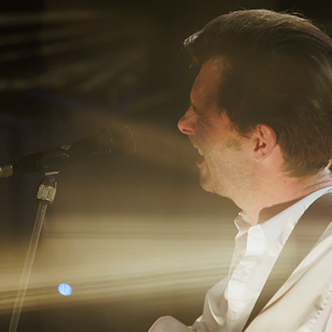 Hugh Coltman
March 29, 22:35
Hugh Coltman started at blues-rock band The Hoax, after which he moved to Paris, where he released two albums in the folk and pop genres. Soon he got drawn into the jazz scene and recorded a tribute to Nat King Cole. For his album "Who's Happy?" he travelled to New Orleans. Since then, "Who's Happy?" is no longer a big question in life, but also a big question in music. At Jazz à Ramatuelle, we witness why this amazing singer was elected "La voix de l'année' at Les Victoires du Jazz 2017. With his songs, he displays his warm voice full of emotions and melancholy. He's supported by Frédéric Couderc (clarinet and bariton), Jérôme Etcheberry (trumpet), Jerry Edwards (trombone), Didier Havet (sousaphone), Freddy Koella (guitar), Gael Rakotondrabe (piano), and Raphael Chassin (drums).
WeARE4
March 30, 0:10
Hip-hop figure Sly Johnson has decided to turn to jazz, and how! At Jazz à Ramatuelle 2018, he surrounds himself with top musicians: André Ceccarelli on drums, Laurent De Wilde on electric and distorted keyboard, and Fifi Chayeb on funky bass. Together they are WeARE4. While taking up the challenge to blend hip-hop and jazz, they find the perfect level of melodic and expressive freedom. WeARE4 surprises Jazz à Ramatuelle's audience with nothing less than efficient flows, controlled harmonies and impeccable interpretations. At the intimate Théâtre de Verdure, they explore the unlimited possibilities of the golden alliance of hip-hop and jazz.