Parisian DJ Nights
Every Saturday Night, 9PM
Chloe @ Trabendo 2017
May 4, 21:00
Chloé has, without a doubt, led an entire generation to her electronic music playground – one that goes beyond strictly club and techno. As much a film music enthusiast as an accomplished guitar player, she stumbled into the electronic scene early on, developing an unwavering curiosity for sound machines. Chloé is a composer, and she gives life to artistic ideas. The challenge is to stay unwavering in spite of self-doubt that arises throughout the creative process. It is precisely this inner questioning, this contradiction, that nourishes and motivates Chloé's work. Chloé dedicates a full set to her 2017 album Endless Revisions. At Trabendo Paris, she plays these brand-new songs only a few weeks after the album was released.
The Driver @ Trabendo 2017
May 11, 21:00
The Driver is especially known by his pseudonym Manu le Malin. Since the emergence of rave in France in the early 1990s, he has become a true icon of hardcore techno and underground. The Driver is renowned all over the world as one of the most important representatives of the underground scene, taking over major festivals and clubs. During his 2017 show at Trabendo Paris, this living legend presents a previously unreleased set. While the crowd goes wild, you'll be blown away by powerful beats and a high-end visual show. Enjoy his unforgettable tribute to French electro!
Cassy @ Trabendo 2018
May 18, 21:00
Cassy's lifelong love affair with music makes her one of the most respected selectors of her generation. A dynamic, passionate DJ with an encyclopedic knowledge of electronic music history and a record bag to match it, she can dig deep in any given situation, bringing good vibes and contagious energy to the dance floor. With past residencies at Panorama Bar, Trouw, DC-10 and Rex Club, as well as an exhaustive list of the world's most influential club spaces on her resume, Cassy is an unrelenting ball of positivity behind the decks, delivering high quality sets to every dance floor she plays. Enjoy her 2018 show at Trabendo, Paris!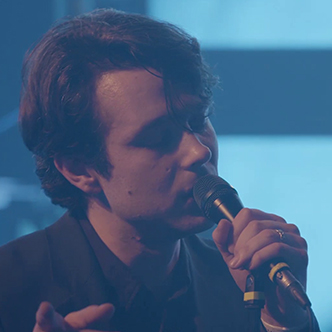 Marcel Dettmann @ Trabendo 2018
May 25, 21:00
DJ and producer Marcel Dettmann is recognized as one of the most influential proponents of contemporary techno. Widely associated with iconic trademarks including Berlin, Berghain, and Hard Wax, Dettmann stays true to his roots by consistently innovating his interpretation of electronic music, integrating art with the scene. He seeks to inspire his listeners with sounds both reduced and rough, balanced by emotional and surprising moments throughout his sets. Between pure techno, banging Chicago, and old and new tracks from the past twenty-five years, Marcel Dettmann communicates his message with effortlessness. Enjoy his 2018 show at Trabendo, Paris!