Sonar Reykjavik
20 October, starting 22:03
Stingray Festival 4K presents 3 amazing premieres from one of world's biggest electronic music festivals: Sónar Reykjavík 2018! GusGus promises to impress you with his exceptional vocal talent, fascinating electronic hacks and subtle arrangements. Null + Void will showcase a unique retro science fiction inspired sound, made of angular beats and dark soundscapes. Ben Frost offers you an escape into the universe with post-classical electronic music, structured sound art and minimalism. Invite your friends to experience the clubbing night of your life, right in your own living room. Enjoy the greatest variety of Sónar Reykjavík at Stingray Festival 4K!
GusGus
October 20 at 22:03
The Icelandic band GusGus has been exploring for two decades all the sub-genres of electronic music, from house to trance, techno, and trip-hop. Discover GusGus at the Sónar Reykjavík 2018 festival.
Null + Void
October 20 at 23:07
Null + Void is the solo project of world-renowned electro artist Kurt Uenala, who has collaborated with Moby, The Kills and Depeche Mode. Discover the dark sound ambiences of Null + Void at the Sónar Reykjavík 2018 festival.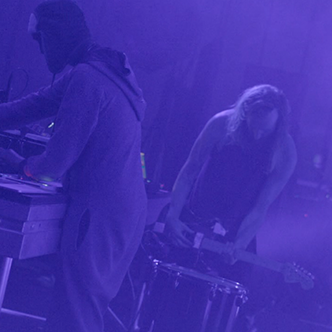 Ben Frost
October 20 at 23:49
Australia's Ben Frost, founder of the Bedroom Community label, delivers a captivating performance at the Sónar Reykjavík 2018 festival. This concert features visual effects and lighting imagined by award-winning visual artist MFO.