Festival Rewind
Every Thursday in July
Jungle By Night
July 7 at 21:00
Jazz in Duketown is the largest free outdoor jazz festival in the Netherlands. It's a real gathering for jazz addicts, inviting internationally renowned bands. In 2019, one of them is the Amsterdam-based Dutch instrumental collective Jungle by Night. The band plays a mix of various styles, inspired by funk, jazz, dub, rock, and others. The ensemble made its debut in 2010 and has played at numerous festivals. Their December 2010 performance with former backing musicians of Afrobeat founder Fela Kuti in Paris saw them hailed as "the future of Afrobeat".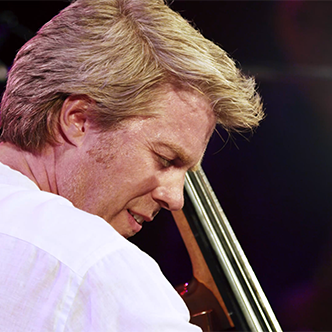 Kyle Eastwood
July 14 at 21:00
Bassist Kyle Eastwood (1968) is an explorer, equally at ease with jazz melodies as with pop songs. In the late 1970s, his father Clint took him to see his first jazz concert - a Count Basie performance. Eastwood Jr. was in awe of the drummer and wanted to play an instrument himself. It so happened he wasn't so much interested in jazz, preferring rhythm and blues, Motown and Stax records, funk groups, and North African and Indian music. Eastwood became a brilliant bassist and the composer of highly original soundtracks. His 2015 album "Time Pieces" is a collaboration with brilliant British musicians, such as trumpeter Quentin Collins and saxophonist Brandon Allen. In this broadcast, Eastwood and his fellow musicians revisit the hard bop legacy of Blue Note Records. Eastwood and his band perform original music, as well as songs made famous by Horace Silver and Herbie Hancock. Their contemporary take on Charles Mingus' "Boogie Stop Shuffle" is not to be missed!
La Mambanegra
July 21 at 21:00
The latin music orchestra, La Mambanegra, combines many musical elements, such as Jamaican or Colombian music, as well as Funk and Hip Hop. Yet, their main musical influence comes from 1970s New York, where during the time Salsa was born. The magic of the genre, however, is given new colours by La Mambanegra: with a series of fantastic adventures in Cali, La Habana and New York, the band's music is inspired by an anonymous and even mythical hero of the Cali's popular neighborhood Barrio Obrero. Consisting of 8 talented musicians, La Mambanegra presents their charming showcase at the Music Meeting Festival in Nijmegen, The Netherlands.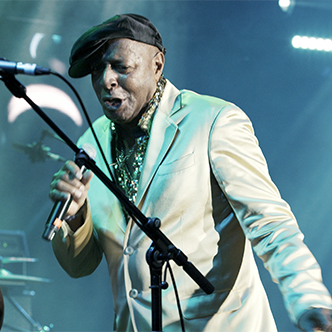 Incognito
July 28 at 21:00
An acid jazz project rooted in the 1970s jazz/funk/soul world, Incognito was originally formed by Jean-Paul "Bluey" Maunick and Paul "Tubbs" Williams. Both were original members of the late 1970s disco/funk group Light of the World. They decided to take a couple of their jams into the studio and debuted with the single Parisienne Girl. Decades later, Incognito's cover of Boz Scaggs' classic Lowdown with Chaka Khan and Mario Biondi saw the band's international status grow more and more popular. At Sing Jazz 2018, Incognito takes a fresh direction on classic musical themes, giving their fans an unforgettable live show!