4K Dance Week
October 13 - 17
Maud Geffray
October 13, 22:30
Maud Geffray, along with Sebastien Chenut, has reshaped electronic music inspired by '80s new wave. So far, she has released three albums as Scratch Massive. Her first solo adventure was 1994. After finding an old film of a forgotten rave party in Carnac, Brittany, Maud wrote and recorded a melancholic soundtrack that questioned the notions of dance, youth, and freedom. At her 2017 show at Trabendo Paris, she presents her first solo album Polaar. The music on the album was recorded in Lapland and presents a great spaciousness. This show is a feast for the eyes and ears. Enjoy Maud Geffray's energizing show and high-end visual effects in native 4K!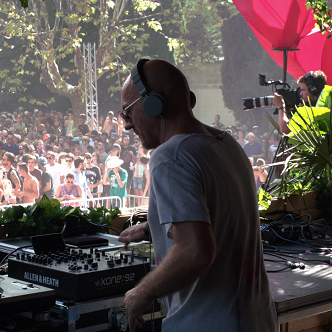 Sven Väth
October 14, 21:00
Active on the music scene for more than 30 years, Sven Väth is a true icon of techno. He was one of the first DJs to host a weekly event in Ibiza, and his "Cocoon" nights have quickly become a staple for fans of underground music in all its forms. Väth has been involved in all major developments of the techno movement, but even after three decades, this living legend is not ready to take the backstage and continues to dance crowds on five continents. Experience the unique sounds of Sven Väth with this performance recorded at the 2017 Family Piknik Festival!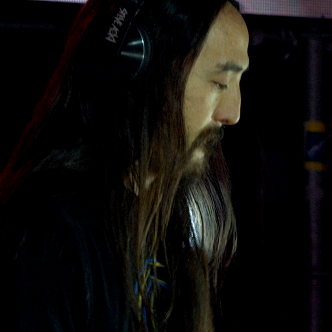 Steve Aoki
October 15, 21:00
Never one to stand still, Steve Aoki embarked on several new ventures in 2019. Alongside his DJ and production work, and his label Dim Mak — plus the endeavours of his Aoki Foundation, raising money for brain research — Aoki began to expand his chain of restaurants, Pizzaoki. Naturally, music took up a significant part of the year 2019 as well. Amidst an intense run of gigs in which he played everywhere from Chile to Romania, Ibiza, Australia and Indonesia, Aoki worked on the fourth volume of his Neon Future series of albums. Enjoy his show at Nameless Music Festival 2019!
Arnaud Rebotini
October 16, 21:00
Arnaud Rebotini is one of hexagonal electro's major figures and the founding father of electroclash group Black Strobe. 2017 saw the release of his soundtrack for 120 Beats Per Minute. At the end of this successful year, Rebotini put on an amazing set at Trabendo Paris. Rebotini's show is all but static – his exciting beats are supported by vocals that make the crowd go wild. This show is a feast for the eyes and ears. Enjoy Rebotini's energizing show and high-end visual effects in native 4K!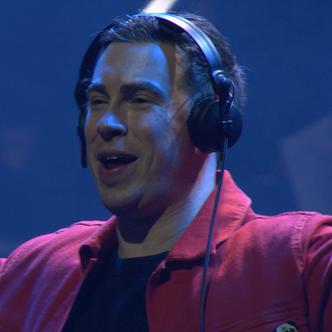 I Am Hardwell
October 17, 21:00
When his debut artist album "United We Are" came out in 2015, DJ Hardwell kicked off his new world tour "I Am Hardwell - United We Are" at the Ziggo Dome. Spanning 6 continents, the sold-out tour stopped in Jakarta, Singapore, Bangalore, Mumbai, Lisbon, London, Mexico City, Cape Town, Johannesburg, Tel Aviv, Guatemala City, Manchester, Edinburgh, Belfast, Istanbul, Sao Paulo, Brisbane, Melbourne, and Sydney. On August 27th 2016, the Hockenheimring was soaked in electronic dance music. With over 100,000 people attending, Hardwell has set Southern Germany aglow with the biggest light installation of the world!