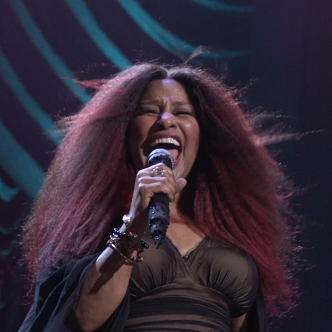 Chaka Khan
October 1, 21:00
Chaka Khan, also known as the "Queen of Funk," has sold about 70 million records worldwide in her nearly five-decade-long career. This unique singer masters many musical genres, including R&B, pop, rock, gospel, country, international music, and classical music. For this concert, the 10-times Grammy Award-winning artist returns to her hometown, where she gives the performance of a lifetime to an appreciative audience. With her nine-piece band and three backing vocalists, she performs a smashing selection of her greatest hits, including "I'm Every Woman," "Ain't Nobody," and "Tell Me Something Good." Join this world-famous superstar in this concert recorded at the Harris Theatre in Chicago, filmed in spectacular 4K.
Josh Groban
October 8, 21:00
American singer, songwriter, and actor Josh Groban is known for his recognizable voice. It is no surprise his first four solo albums have been certified multi-platinum, or that Josh was charted as the number-one best selling artist in the United States in 2007. The Tony nominee blends classical music and pop, touching the hearts of every listener. The concert features songs from his eighth studio album "Bridges," with special guest appearances from Idina Menzel and Jennifer Nettles. Songs include fan-favorites "Granted" and "Bridge Over Troubled Water." Join the popular world star for this fantastic, sold-out concert recorded at Madison Square Garden in New York City.
The O'Jays
October 22, 21:00
The O'Jays, who started in 1958, have grown into one of the most important vocal groups singing Philadelphia soul. They received the RIAA Platinum Record Award for several of their albums and Gold Discs for singles and other albums. Eddie Levert, Walter Williams, and Eric Grant shine in this live performance at the beautiful St. George Theatre in New York City. The concert features some of their most famous songs, such as "Love Train," "Use Ta Be My Girl," "Enjoy Yourself," and more. Expect to see the same vibrant energy these men have had for over 50 years because The O'Jays give the people what they want in this concert!