Fête de la musique
June 21
Django Memories
June 21, 21:00
To celebrate the release of Django, the Parisian New Morning Club pays tribute to the legendary guitarist Django Reinhardt. The program showcases the magic of Reinhardt's compositions, as well as the virtuosity of one of his most famous heirs: Stochelo Rosenberg. With unbridled passion and enthusiasm, Rosenberg interprets the music that marked French musical heritage: gypsy jazz. Rosenberg cultivates an exceptional technique with a unique vibrato and sets an example for guitarists and other instrumentalists who aim to keep music alive. On stage at New Morning Club, Rosenberg is supported by Hono Winterstein (guitar), Mathias Levy (violin), Rocky Gresset (guitar), and Xavier Nikqi (double bass).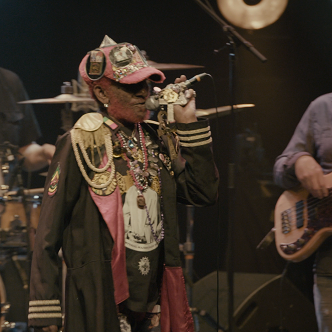 Lee Scratch Perry
June 21, 23:05
Lee "Scratch" Perry is a Jamaican musician, a pioneer in the development of dub music in the 1970s. He remixes existing reggae tracks with studio effects, creating a new sound. During the early 2000s, Perry won a Grammy for Best Reggae album, and was ranked in the Rolling Stone list of 100 Greatest Artists of All Time. He has collaborated with a variety of great artists, most notably Bob Marley, whose compositions he still incorporates in his show. During his 2017 show at Philharmonie de Paris, you will enjoy well-known reggae songs like Punk Reggae Party, Sun Is Shining, and Soul Fire. Recorded in 4K, it promises to be a groovy and spectacular show!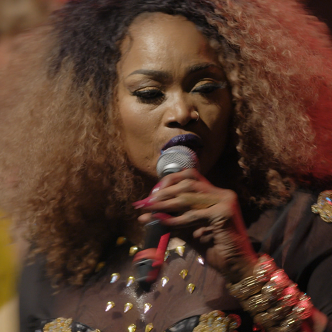 Oumou Sangaré
June 21, 23:55
Salif Keita described her as the "Tina Turner of Mali." Indeed, Oumou Sangaré is one of Africa's most important female voices. While maintaining her political views as a champion of women's rights in Africa, her vocal talent has brought this singer to shine at some of the most important venues around the world. At Jazz Sous Les Pommiers 2017, Oumou Sangaré presents her latest album, Mogoya. She is accompanied by a group that combines traditional African instruments with a modern band set-up, featuring young French musicians. Recorded in spectacular 4K in a beautiful musical setting, Sangaré will surely make you sing and dance!