Best of 2021
December 10 & 11
Hardwell & Metropole Orchestra
December 10, 21:00
During "Symphony: The Global Revolution of Dance," the global sensation DJ Hardwell, with the world's leading pop and jazz orchestra, The Metropole Orchestra, take the audience on a musical journey through the history of dance music. The spectacular show of legendary DJ and the Metropole Orchestra is characterized by the composition of different music periods, from the '80s to the present. The show features hits from various world stars like Donna Summer, Tiësto, Carl Cox, and Daft Punk.
José James
December 10, 23:10
Since bursting onto the international scene in the late 2000s, José James and his honeyed voice are as bewitching as ever in this 2019 performance at Jazz à Vienne. Flitting between raw soul, soul-folk, hip-hop, and jazz, James is one of the few vocalists capable of keeping the crossover created by Ray Charles in the '50s alive. After sensitive and intelligent odes to Billie Holiday and John Coltrane, this time James pays tribute to a living legend of American popular music: soul man Bill Withers. James performs Bill Withers's unforgettable songs, accompanied by Marcus Machado (guitar), Aneesa Strings (bass, vocals), and Aaron Steele (drums).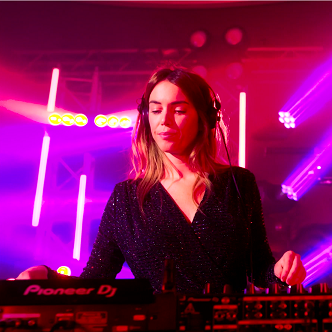 City Beats - London
December 11, 0:10
DJ-producer Carly Foxx is on a musical journey, immersing herself in the life of five iconic European cities to find inspiration for a series of new tracks. In this episode, Carly Foxx steps outside of her comfort zone to draw inspiration for her music track from urban youths in London's grime scene. With fresh eyes, she explores what makes this city unique to the people who live there. Carly interviews people on the street and asks them about the London music scene, which is very lively and diverse. To better understand the urban music scene, Carly pays a visit to RepreZent Radio, where she interviews grime artists. She records street sounds such as a bus driving by, the ticking against a metal door, and police sirens. She also encounters musicians such as beatboxer Beatfox and guitarist Knox and records their music, which she mixes into a brand new track by adding vocals for the finishing touch. You'll love the result!
Chaka Khan
December 11, 0:55
Chaka Khan, also known as the "Queen of Funk," has sold about 70 million records worldwide in her nearly five-decade-long career. This unique singer masters many musical genres, including R&B, pop, rock, gospel, country, international music, and classical music. For this concert, the 10-times Grammy Award-winning artist returns to her hometown, where she gives the performance of a lifetime to an appreciative audience. With her nine-piece band and three backing vocalists, she performs a smashing selection of her greatest hits, including "I'm Every Woman," "Ain't Nobody," and "Tell Me Something Good." Join this world-famous superstar in this concert recorded at the Harris Theatre in Chicago, filmed in spectacular 4K.