Festival Rewind
Every Wednesday in July
Omar Sosa
July 7, 21:00
Experience the incredible richness of our world's music in this performance by the unparalleled Afro-Cuban pianist Omar Sosa! Whilst staying true to Cuban music traditions, Sosa shows an insatiable curiosity: tirelessly exploring music from around the world – from the Caribbean to India and from West Africa to the Arab World – nothing seems to escape his thirst for discovery. A celebration of rhythm in all its forms, this Omar Sosa concert from the French Ramatuelle Jazz Festival promises an intense mystical experience!
China Moses
July 7, 22:40
In 1988, Dee Dee Bridgewater was one of the first great jazz singers to perform at the Jazz Festival in Ramatuelle. In 2016, the story seems to repeat itself as her daughter China Moses took the stage at Ramatuelle. Over the years, China Moses has become a mature performer with a unique style: rocky voice, sharp sense of swing, and intense/energetic stage presence. After signing compilations dedicated to Dinah Washington and blues, Moses released in 2016 an album of his own compositions, entitled "Whatever". Get ready for a most entertaining performance combining jazz, soul, and hip-hop.
Emile Parisien
July 14, 21:00
Since his first appearance at Jazz in Ramatuelle in 2010, saxophonist Émile Parisien has made his mark among the most talented musicians of his generation. On the soprano saxophone, his favorite instrument, he invented a unique lyrical style. As part of his participation in the 2016 edition of Jazz à Ramatuelle, Parisien invited two European jazz legends to join his ensemble: the German pianist Joachim Kühn (*1944) and the legendary multi-instrumentalist Michel Portal (*1935). Over 80 years old, the latter is an incomparable saxophonist, clarinetist and bandoneonist, a musical adventurer who skilfully combines jazz, classical music and film music. Guitarist Manu Codjia, bassist Simon Tailleu and drummer Mario Costa complete the sextet conducted by Parisien, who delivers a memorable performance at Jazz in Ramatuelle.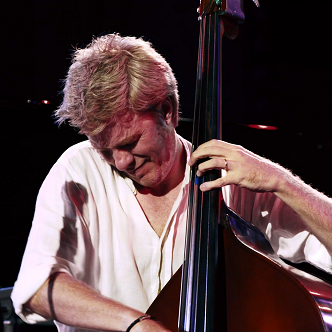 Kyle Eastwood Quintet
July 14, 22:35
Bassist Kyle Eastwood (1968) is an explorer, equally at ease with jazz melodies as with pop songs. In the late 1970s, his father Clint took him to see his first jazz concert - a Count Basie performance. Eastwood Jr. was in awe of the drummer and wanted to play an instrument himself. It so happened he wasn't so much interested in jazz, preferring rhythm and blues, Motown and Stax records, funk groups, and North African and Indian music. Eastwood became a brilliant bassist and the composer of highly original soundtracks. His 2015 album "Time Pieces" is a collaboration with brilliant British musicians, such as trumpeter Quentin Collins and saxophonist Brandon Allen. In this broadcast, Eastwood and his fellow musicians revisit the hard bop legacy of Blue Note Records. Eastwood and his band perform original music, as well as songs made famous by Horace Silver and Herbie Hancock. Their contemporary take on Charles Mingus' "Boogie Stop Shuffle" is not to be missed!
Antonio Faraò
July 21, 21:00
In 1998, Antonio Faraò won the prestigious Concours Martial Solal, awarded to him by Herbie Hancock! Since then, this talented Italian jazz pianist has made his mark as a player of elegance and lyricism, which has allowed him to collaborate with the best European and American musicians. On his last album "Evan", recorded in the United States, he leads an all-star band starring Joe Lovano on tenor saxophone. On a beautiful summer night at the French Jazz à Ramatuelle festival, Faraò performs at the breathtaking Theatre de Verdure in the company of saxophone legend Dave Liebman. With refined ballads, a feline groove, elegance, and lyricism, this musical meeting sparkles – if you watch closely you might even see some bright new stars lighting up in the night sky above Ramatuelle!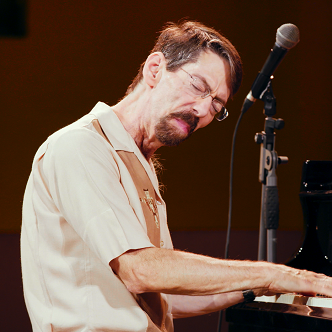 Fred Hersch Trio
July 21, 22:35
At the age of 63, Fred Hersch is unquestionably one of today's key figures in jazz piano. His music touches upon millions of nuances, contains a keen sense of harmony, and displays an intrinsic knowledge of the standard repertoire. What else made him the teacher of Brad Mehldau and sideman of Stan Getz, Joe Henderson and Art Farmer? Since his recovery from a long coma in 2008, Fred Hersch has experienced a spectacular artistic renaissance. With numerous albums as composer as well as interpreter, he has managed to establish himself as a role model of jazz piano. Supported by John Hebert (double bass) and Eric McPherson (drums), Fred Hersch showcases his unparalleled technique and sensitivity at Jazz à Ramatuelle 2018.
Hugh Coltman
July 28, 21:00
Hugh Coltman started at blues-rock band The Hoax, after which he moved to Paris, where he released two albums in the folk and pop genres. Soon he got drawn into the jazz scene and recorded a tribute to Nat King Cole. For his album "Who's Happy?" he travelled to New Orleans. Since then, "Who's Happy?" is no longer a big question in life, but also a big question in music. At Jazz à Ramatuelle, we witness why this amazing singer was elected "La voix de l'année' at Les Victoires du Jazz 2017. With his songs, he displays his warm voice full of emotions and melancholy. He's supported by Frédéric Couderc (clarinet and bariton), Jérôme Etcheberry (trumpet), Jerry Edwards (trombone), Didier Havet (sousaphone), Freddy Koella (guitar), Gael Rakotondrabe (piano), and Raphael Chassin (drums).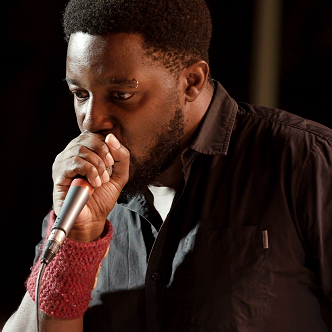 WeARE4
July 28, 22:40
Hip-hop figure Sly Johnson has decided to turn to jazz, and how! At Jazz à Ramatuelle 2018, he surrounds himself with top musicians: André Ceccarelli on drums, Laurent De Wilde on electric and distorted keyboard, and Fifi Chayeb on funky bass. Together they are WeARE4. While taking up the challenge to blend hip-hop and jazz, they find the perfect level of melodic and expressive freedom. WeARE4 surprises Jazz à Ramatuelle's audience with nothing less than efficient flows, controlled harmonies and impeccable interpretations. At the intimate Théâtre de Verdure, they explore the unlimited possibilities of the golden alliance of hip-hop and jazz.