Flashback | Route du Rock Hiver
7 December, 21:00
Villagers
7 December at 21:00
Festival 4k presents the Irish indie folk band Villagers in this recording from the 2016 La Route du Rock festival. The Irish all-round musician Conor O'Brien is the core of the band Villagers. With his hair with white splashes, dreamy blue eyes, slightly turned-up nose, and a well-endowed beard, it is clear that O'Brien is at the head of the job! This sensitive folk songwriter is prone to produce haunting melodies with introspective lyrics. After coming to fame with the 2010 album 'Becoming a Jackal', Villagers produces light and intimate folk music. Unlike many of his colleagues, the artist does not make 'pure' music: his songs are full of noise and detail. The latest album, 'Darling Arithmetic', has a tinge more pop than previous releases. This latest addition to the Villagers discography speaks only of love, and, like all Villagers studio albums, it was recorded at a farm near Dublin. Enjoy Villagers on Festival 4K!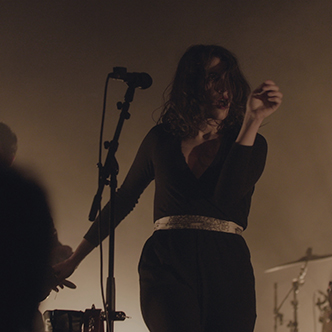 Bon Voyage Organisation
7 December at 22:20
Sitting in a half-reclined seat on an Air France flight with an old spy novel in hand would be the perfect context to be listening to Bon Voyage Organisation. But reducing the group to that atmosphere, however appealing, would be a shame: their mix of influences and sounds is beyond categorization. Bon Voyage Organisation's first EP "Xingué" testifies to that. Released on the same label as "La Femme", the group – led by Adrian Durand aka Les Aeroplanes – stretches from disco funk to electro in a heartbeat. The group takes us through a music historical journey during their concert at La Nouvelle Vague for the Route du Rock Hiver festival.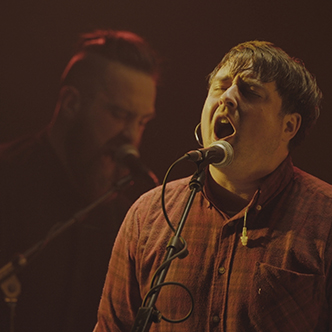 Hookworms
7 December at 23:20
Behind the cute alias Hookworms – in plain English: ankylostomiasis, a parasitic worm – lurks five lads from Leeds. This quintet hit hard in 2013 by releasing their critically acclaimed first album "Pearl Mystic". This opus introduced a nervous style, mixing new wave and post-punk. Some see their music as a cross over between Washington hardcore and the space rock that was all the rage in the UK during the 1980s. Discover the band's overpowering 2016 performance from the winter edition of the French Route du Rock festival in Saint-Malo.