Hispanic Heritage Month
September 15 - October 15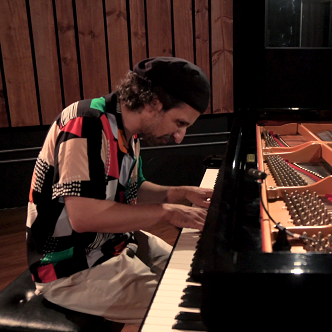 André Marques
September 15, 21:00
The Da Pá Virada Sessions series presents the best musicians of contemporary Brazilian jazz, and beyond. Filmed in São Paulo, each session offers a unique experience by giving a fresh look into Brazil's music scene. The artists for each session are selected in consultation with Stingray DJAZZ's music editor. One of the artists taking part in this series is pianist, composer, and arranger André Marques. He has been building a solid career, releasing his music with numerous groups: he is a member of the Latin Grammy-nominated Trio Curupira, the André Marques Sexteto, and he leads the Brazilian music orchestra Vintena Brasileira. In this episode of Da Pá Virada Sessions, André Marques performs an intimate solo piano recital.
Jon Secada
September 22, 21:00
Soundstage, an innovative and prestigious program, achieved widespread critical acclaim while featuring artists that defined the era. Jon Secada, with hits in English and Spanish, boasts a career spanning over two decades, three Grammy Awards, 20 million albums sold, and starring roles on Broadway. Secada has established himself as one of the first bilingual artists to have international crossover success. His Soundstage 2017 show includes cuts from his recent tribute to Latin singer Benny Moré, and includes Jon's classic pop hits, such as "Just Another Day," and "Do You Believe in Us."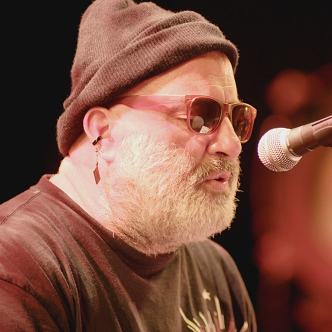 Macha y el Bloque Depresivo
September 29, 21:00
With an arrangement of guitar and percussion players and Macha, the charismatic leader with the velvet voice, El Bloque Depresivo brings you an intensive tribute to South-American traditional music. This concert is brought to you by the « Opéra Underground » with the Opera de Lyon.
Omar Sosa - Quarteto Afrocubano
October 6, 21:00
While always keeping one foot firmly anchored in the traditions of his home country, Cuba, Omar Sosa tirelessly explores music from the Caribbean to India, and West Africa to the Arab world. Since he left Cuba in 1993, the pianist has been blending his Afro-Cuban roots with jazz, hip hop, electro and world music. For his 2018 performance at Théâtre de Villefranche-sur-Saône, he brings to stage his Quarteto Afrocubano members Childo Tomas (electric bass & vocals), Ernesto Simpson (drums), and Leandro Saint-Hill (saxophones, flute, percussion & vocals). Together, they create a riveting instrumental dialogue. Celebrating rhythm in all its forms, this Omar Sosa concert is an intense and mystical experience.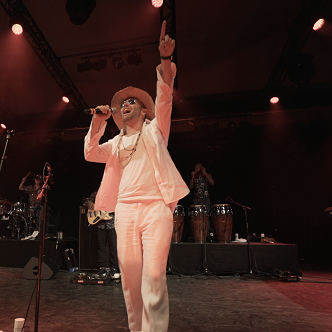 La Mambanegra
October 13, 21:00
The latin music orchestra, La Mambanegra, combines many musical elements, such as Jamaican or Colombian music, as well as Funk and Hip Hop. Yet, their main musical influence comes from 1970s New York, where during the time Salsa was born. The magic of the genre, however, is given new colours by La Mambanegra: with a series of fantastic adventures in Cali, La Habana and New York, the band's music is inspired by an anonymous and even mythical hero of the Cali's popular neighborhood Barrio Obrero. Consisting of 8 talented musicians, La Mambanegra presents their charming showcase at the Music Meeting Festival in Nijmegen, The Netherlands.