International Day of Friendship
Around July 30
Ramón Valle & Reinier Baas
July 29, 21:00
Since 1985, the Dutch city of Nijmegen has been welcoming the International Music Meeting Festival every Pentecost. Ranging from jazz and improvisational music to traditional music and unique crossovers, this adventurous festival is all about musical encounters and international collaborations. Disrupted by COVID-19, the festival's 2020 edition had to adapt to new challenges. It now presents this exclusive concert by pianist Ramón Valle and guitarist Reinier Baas, filmed at Concertgebouw De Vereeniging in Nijmegen.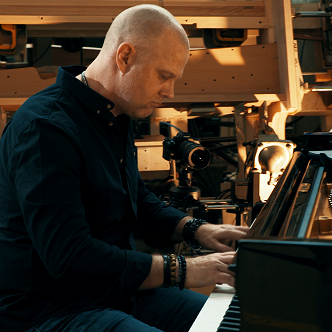 Jacob Karlzon Trio - Open Waters
July 29, 21:55
Swedish pianist Jacob Karlzon is joined by Danish bassist Morten Ramsbøl and Swedish drummer Rasmus Kihlberg at the Steinway piano factory in Hamburg to present their album 'Open Waters'. Karlzon, a classically trained pianist who shared a stage with Kenny Wheeler, Norma Winstone, and Billy Cobham keeps the rich tradition of Swedish jazz eclecticism alive. Back in 2012, Karlzon explored the world of heavy metal, after that allowing electronic elements to set the pulse.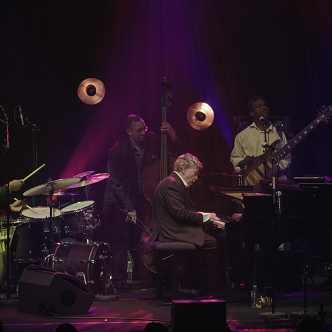 Monty Alexander & Harlem Kingston Express
July 29, 22:40
With a career spanning five decades, jazz pianist Monty Alexander has played with the best of the best. An ambassador for Jamaican music, Alexander creates a unique blend of jazz and reggae with a group of exceptional American and Jamaican musicians called the "Harlem Kingston Express." Together, they explore the two sides of Monty Alexander's musical legacy: the jazz of Harlem and the reggae of Kingston. Many great jazz musicians, including Dizzy Gillespie, have called on Alexander's exceptional sense of improvisation. Watch this 4K recording of his 2017 performance at Philharmonie de Paris, and you'll understand why.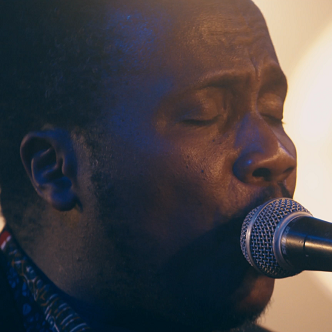 Seine Sessions: Funk & Afro
July 30, 21:00
The term "jam-session" was born in the 1920s, when black and white musicians gathered in smoke-filled bars after their respective concerts to enjoy the kind of jazz they could not play in traditional sets. Bing Crosby was a regular at these sessions, and had fun marking the first and third beats of musical phrases by clapping hands, which the musicians call "jammin' the beat". Today, the Seine Sessions revive the happy years of "jam sessions", while the cream of jazz, blues, gipsy and funk Parisian scenes occurs on the boards of the legendary restaurant and jazz club Le Réservoir. Entitled "Funk & Afro", this episode hosted by Eddy King features unique performances by artists playing together for the first time, and interviews with Cool Jam, Bibi Tanga, Kingsy Ray, and many others.
Django Memories
July 30, 21:40
To celebrate the release of Django, the Parisian New Morning Club pays tribute to the legendary guitarist Django Reinhardt. The program showcases the magic of Reinhardt's compositions, as well as the virtuosity of one of his most famous heirs: Stochelo Rosenberg. With unbridled passion and enthusiasm, Rosenberg interprets the music that marked French musical heritage: gypsy jazz. Rosenberg cultivates an exceptional technique with a unique vibrato and sets an example for guitarists and other instrumentalists who aim to keep music alive. On stage at New Morning Club, Rosenberg is supported by Hono Winterstein (guitar), Mathias Levy (violin), Rocky Gresset (guitar), and Xavier Nikqi (double bass).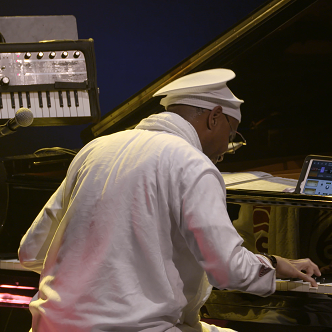 Omar Sosa - Quarteto Afrocubano
July 30, 23:45
While always keeping one foot firmly anchored in the traditions of his home country, Cuba, Omar Sosa tirelessly explores music from the Caribbean to India, and West Africa to the Arab world. Since he left Cuba in 1993, the pianist has been blending his Afro-Cuban roots with jazz, hip hop, electro and world music. For his 2018 performance at Théâtre de Villefranche-sur-Saône, he brings to stage his Quarteto Afrocubano members Childo Tomas (electric bass & vocals), Ernesto Simpson (drums), and Leandro Saint-Hill (saxophones, flute, percussion & vocals). Together, they create a riveting instrumental dialogue. Celebrating rhythm in all its forms, this Omar Sosa concert is an intense and mystical experience.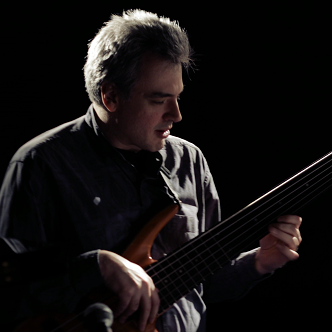 Trio Corrente
July 31, 21:00
Da Pá Virada sessions bring the best musicians of contemporary Brazilian jazz, and beyond. Filmed in São Paulo, each session offers a unique experience by giving a fresh look into Brazil's music scene. The artists for each session are selected in consultation with Stingray DJAZZ's music editor. One of the bands taking part in this series is Trio Corrente, which was formed in 2001, consisting of Fabio Torres on piano, Paulo Paulelli on bass, and Edu Ribeiro on drums. Since then, the trio has been creating an original sound playing the classics of choro and Música Popular Brasileira.
Ryan Porter & The West Coast Get Down
July 31, 22:05
Los Angeles-born saxophonist Kamasi Washington and trombonist Ryan Porter co-founded West Coast Get Down – a musical collective fusing jazz and funk with hip-hop. It is partly because of this collective that jazz saw a resurgence in Los Angeles, subtly eclipsing the long-established jazz mecca of the world, New York City. The two musicians join forces and take the vibes of Los Angeles to jazz club BIRD in Rotterdam, the Netherlands.
Banda Magda
July 31, 23:35
An irresistible live act, Banda Magda is full of humour, unflagging energy, and quirky sensibility. A tight-knit group of musicians, they turn the songs of Greek-born founder, singer, and composer Magda Giannikou into engaging gems that have taken the band to legendary venues like Carnegie Hall and, for this performance, BIRD Rotterdam. Banda Magda moves from samba to French chanson, Greek folk music to Colombian cumbia and Afro-Peruvian landó. Their songs capture the best of mid-century ballads and cinematic arrangements, drawing from the band's global background and unrestrained musicality. A joy to experience, Banda Magda makes music for a new generation that's been inspired by ones before.