International Jazz Day
April 30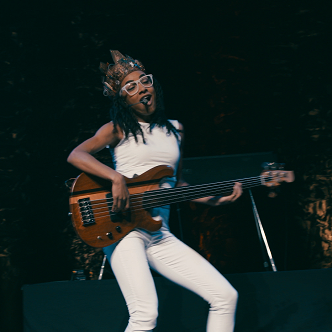 Esperanza Spalding
April 30, 21:00
Esperanza Spalding is always developing her art and skills as a world-renowned composer, bassist and vocalist. She is musically grounded in jazz traditions but never bound by them, as she bends and blends genres in new and surprising ways. Next to winning four Grammy awards, Spalding has shared the stage with stars like Herbie Hancock and Prince. At the Melbourne Jazz Festival 2016, she presents her fifth studio album, Emily's D+Evolution. The album tells the story of her alter ego, with the storyline supported by video, characters and body movement. In this 4K recorded show, Matt Steven (guitar), Justin Tyson (drums), and Emily Elbert (vocals) join Esperanza Spalding in creating a not to be missed phenomenal show!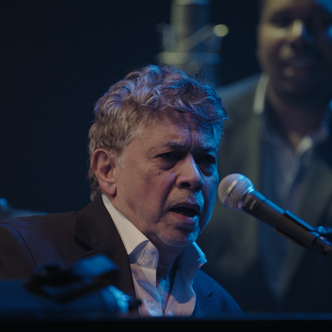 Monty Alexander
April 30, 22:15
With a career spanning five decades, jazz pianist Monty Alexander has played with the best of the best. An ambassador for Jamaican music, Alexander creates a unique blend of jazz and reggae with a group of exceptional American and Jamaican musicians called the "Harlem Kingston Express." Together, they explore the two sides of Monty Alexander's musical legacy: the jazz of Harlem and the reggae of Kingston. Many great jazz musicians, including Dizzy Gillespie, have called on Alexander's exceptional sense of improvisation. Watch this 4K recording of his 2017 performance at Philharmonie de Paris, and you'll understand why.
Omar Sosa
April 30, 23:30
While always keeping one foot firmly anchored in the traditions of his home country, Cuba, Omar Sosa tirelessly explores music from the Caribbean to India, and West Africa to the Arab world. Since he left Cuba in 1993, the pianist has been blending his Afro-Cuban roots with jazz, hip hop, electro and world music. For his 2018 performance at Théâtre de Villefranche-sur-Saône, he brings to stage his Quarteto Afrocubano members Childo Tomas (electric bass & vocals), Ernesto Simpson (drums), and Leandro Saint-Hill (saxophones, flute, percussion & vocals). Together, they create a riveting instrumental dialogue. Celebrating rhythm in all its forms, this Omar Sosa concert is an intense and mystical experience.