New Year New Music
Every Friday in January
Christine and the Queens
January 7, 21:00
French singer Héloïse Létissier, aka Christine and the Queens, originates from Nantes, France. Her debut album Chaleur Humaine earned her a Victories of Music award in 2015, paving the way for future success. A versatile artist skilled in music and dance, she surrounds herself with the best. Among others, she collaborated with dancer and choreographer Marion Motin, who accompanied Madonna. In 2018, Christine and the Queens shortened her name to Chris and hit the international scene with a self-titled album. Her artistic work opens up a new perspective on femininity and masculinity, a hot topic today. In this concert, she inspires her audience at Les Vieilles Charrues in Carhaix, France, to dance all night long.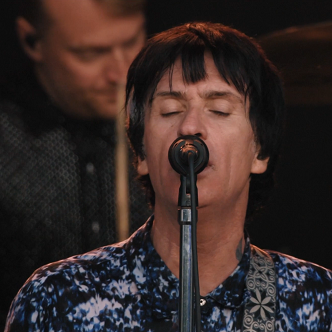 Johnny Marr
January 14, 21:00
English musician, songwriter, and singer Johnny Marr has enjoyed an exemplary career since his former band The Smiths split up in 1987. His distinctive guitar sound has been part of such varied groups as The Pretenders, The Cribs, Modest Mouse, and Electronic, the group he co-founded with Bernard Sumner of New Order. Now a living legend, Johnny Marr showcases his incredible singer-songwriter talents on each new album. His recent, hit-packed release Call The Comet (2018) gave us "The Tracers" and "Hi Hello," and his live performances – which usually include some songs from his days with The Smiths – always hit the mark. Enjoy this 2019 show recorded at Rock en Seine in Paris!
Beth Ditto
January 21, 21:00
Gossip fans, rejoice: Beth Ditto makes a big comeback! With her new album, the fiery singer launches into a solo career. With the boundless energy, undeniable humor, and legendary generosity that characterize her, the American phenomenon presents brand-new songs. Beth Ditto is more than a singer: she is an inescapable figure of the world's pop culture. As the lead singer of indie rock band Gossip (1999-2016), this young woman pulled off spectacular stage performances and gave hilarious interviews, greatly contributing to her sympathy capital. Her 2017 album mixes blues, pop, country, and rock, paying tribute to her native Arkansas in twelve eclectic and unifying pieces. Experience Beth Ditto as never before in this appearance at L'Aéronef Lille 2017!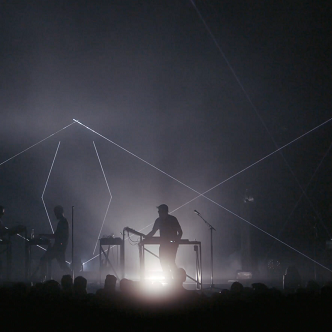 Moderat
January 28, 21:00
Since the German bands Modeselektor (Gernot Bronsert and Sebastian Szary) and Apparat (Sascha Ring) joined forces in 2009, they have been hugely successful as the electronic music supergroup Moderat. In 2012, the formation produced the soundtrack of Xavier Dolan's film Laurence Anyways, released as A New Error. According to Les Inrockuptibles, their album II includes "the rhythmic punch of the one (Modeselektor) and atmospheric finesse of the other (Apparat) combine perfectly." In 2016, the threesome returned with an eagerly anticipated third album, III, which they present in this program, live on stage at Stereolux in Nantes, France.