November Nights in France
Every Friday in November
The Go! Team
November 4, 21:00
Originating from Brighton, UK, The Go! Team blends garage/indie rock with distorted guitars and a popping brass section. The creative force behind this six-piece band is Ian Parton. According to him, the band samples everything from Bollywood to hip-hop. Although the samples are at the heart of the band's sound, every song is kicked off by the melody. At Route du Rock Hivers 2018, The Go! Team presents its latest album, Semicircle. Its opening track Mayday is built around a drum loop based on Morse code. This is only the beginning of the endless variety of sound effects The Go! Team experiments with. At their 4K show at Rock Hivers 2018, you will enjoy a blend of noisy pop, hip-hop collages, awesome grooves, irresistible soul arrangements and much more!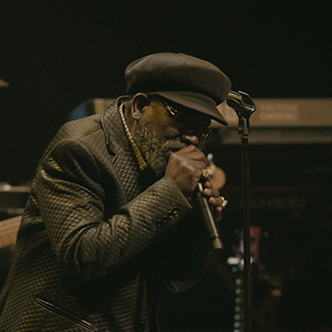 Johnny Osbourne & The Homegrown Band
November 11, 21:00
Johnny Osbourne is one of the most popular Jamaican reggae and dancehall singers of all time. His career began in the late 1960s and reached its peak about 15 years later. His legendary albums, such as Truth and Rights and Folly Rankingi, have cemented his success. After retreating to the shadows until the end of the 1990s, Johnny Osbourne delighted his fans with a big comeback that kicked off at the Garance Reggae Festival in 2012. Since then, his dancehall music has spread around the world, and he's developed compelling collaborations like for the song Independent Music, which he recorded with Chinese Man. Enjoy his 2017 show at Philharmonie de Paris, a high-end production recorded in 4K, and imagine yourself on Jamaican soil!
Meute
November 18, 21:00
When the bass sounds and the confetti explodes, there is no doubt that Meute is a different kind of band. The band creates a whole new genre by mixing fanfare music with hypnotic techno. Meute liberates electronic music of the classic model of the DJ console. This group breaks the codes by provoking a real interaction with the audience, who will be unable to do anything but stomp their feet. This brass and percussion ensemble revolutionizes techno music while ultimately bringing it back to its roots. The eleven musicians in their iconic red jackets have already taken over the biggest festivals in Europe! Watch them on Festival 4K with their show at Trianon Paris, 2019.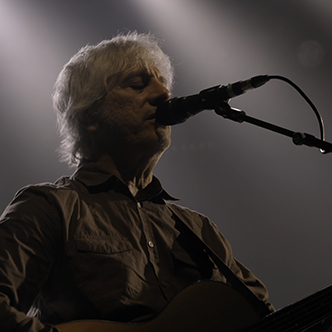 Lee Ranaldo
November 25, 21:00
After being one of the pillars of Sonic Youth, Lee Ranaldo released the solo album Electric Trim. The album was recorded in Barcelona and New York, with a dream-team including producer Raul Refree Fernandez, singer Sharon Van Etten, and guitarist/composer Nels Cline. To top it off, Lee Ranaldo collaborated with New York author Jonathan Lethem for the lyrics of most of the album's songs. Enjoy this special occasion and watch the 4K recording of Electric Trim at the French theatre L'Epicerie Moderne in 2018. This free-minded musician will surprise you with a unique blend of psychedelic music and folk rock!