One Concert Every Day of Amsterdam Dance!
October 19-23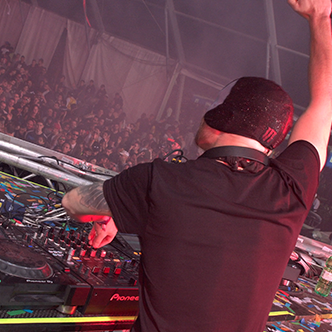 The Bloody Beetroots
October 19 at 21:00
The Bloody Beetroots is the creation of Sir Bob Cornelius Rifo. Inspired by his lifelong love of punk rock and comic books, Rifo unleashed The Bloody Beetroots in late 2006 and has since crafted an intense sound that mixes his classical training, his punk rock obsession, and his passion for electronic music into an edgy rock-meets-dance hybrid sound. In 2019, The Bloody Beetroots released the Heavy EP, which sees Rifo revisiting his classic electro style and features collaborations with Ephwurd and Dr. Fresch, in addition to three new solo originals. Enjoy his show at Nameless Music Festival 2019!
Dipha Barus
October 20 at 21:00
Dipha Barus has received several career awards, including the 2014 DJ of The Year at the Paranoia Awards and has been recognized by Rolling Stone Magazine. He has produced several popular hits in Indonesia, and recently released the amazing "No One Can Stop Us" with local star Kallula. Discover this Indonesian platinum star at the Pacha Festival in Bali, with a cocktail in hand, and let yourself be transported under the tropical sun.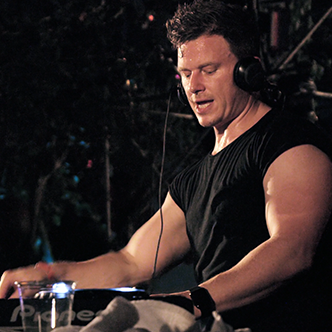 Fedde Le Grand
October 21 at 21:00
Fedde Le Grand is considered one of the most important artists of house music, a style in constant evolution. He is known around the world for his simple "Put Your Hands Up For Detroit", "Rhythm Of The Night", "The Creeps", and "Let Me Think About It". Fedde Le Grand has received countless awards and has offered remixes of the greatest international artists such as Coldplay, Madonna, Will.i.am, Robbie Williams and, more recently, Michael Jackson ("Love Never Felt So Good") and Faithless ("Insomnia"). His electrifying DJ set at Bali's Pacha Festival thrills the view with his breathtaking lights, fireworks, and delirious crowd!
Frequencerz
October 22 at 21:00
Frequencerz is a Dutch hardstyle duo formed by Pepijn Hol and Niels Koster. In 2009, they signed their contract with the Fusion Records label. Since then, they've released a good number of albums, such as Medium Rare, S.T.F.U. / G.T.F.O, and Phaser. With their performances for huge crowds at Defqon.1, Decibel Outdoor, and The Qontinent, they've established themselves as one of the biggest hardstyle acts of today. Their show at the German Airbeat One festival underlines their reputation. Expect nothing but spectacular light shows, non-stop jumpstyle, and a crazy crowd!
GusGus
October 23 at 21:00
GusGus was founded in 1995 as a collective of film music creators. After signing a contract with the 4AD label the following year, GusGus became one of the most popular electro formations in Iceland, a status that was cemented internationally by the release of Polydistortion in 1997 Over the next two decades, GusGus explored virtually every sub-genre of electronic music, from house to trance, to techno and trip-hop. Discover GusGus at the Sónar Reykjavík 2018 festival, where founding members Biggi Veira and Daníel Ágúst present the latest album from the band, Lies Are More Flexible. With his exceptional vocal talent, fascinating electronic hacks and subtle arrangements, GusGus promises to impress you.